MWS provides domestic and commercial recycling collection services with regular scheduled collections between Rolleston / Main South Road and Arthur's Pass between the Rakaia and Waimak Rivers.
We use 44 gallon drums with a lid, however if you would prefer a wheelie bin we have these for sale.
Commercial customers with larger quantities should contact us to discuss their needs.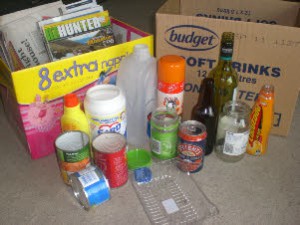 Recyclable Materials
Paper and Cardboard – newspaper, magazines, envelopes, boxes, pizza boxes.
Glass – Clean Bottles and jars only – No window glass or drinking glasses.
Cans – Steel and Aluminium cans
Plastics – drink bottles, milk bottles, plastic jars with lids off please.
Prohibited Items Include:
Garden Hose, polystyrene, tin foil, nappies, plastic films and bags.